What are the Advantages and Disadvantages of a Three-phase transformer?
Three-phase transformers are used in most electrical systems for power generation, distribution, and transmission. They are used to increase or decrease the voltage in a three-phase system. There are many different manufacturers of three-phase transformers on the market today that guarantee that their transformers will save more for broad electricity distribution. They even offer custom auto-transformers based on your requirements.
Let's take a look at some of the advantages and disadvantages of a three-phase transformer:
1. Advantages of Three-phase transformers over Single-phase transformers
- Inexpensive: Compared with single-phase transformers, 3-phase transformers are cheaper. It has a lower cost when compared to three units of a single-phase transformer.
- Lightweight: Three-phase transformers are light in weight and smaller in size than single-phase transformers, which means they take up less space.
- Assembly in the least time: Very easy to assemble. We can get a single-phase source from three-phase transformers, while the opposite is not valid.
- Higher efficiency: The three-phase transformer performs its functions more efficiently and delivers more power than a single-phase transformer.
- Easier to install: Pre-wired 3-phase transformer is ready to install, making the installation very easy and smooth.
- Easy transportation: To provide the same output, the material used to fabricate the core of a 3-phase transformer is very little compared to that of 3 single-phase transformers. Therefore, they aren't only easy transportation but also lower shipping costs.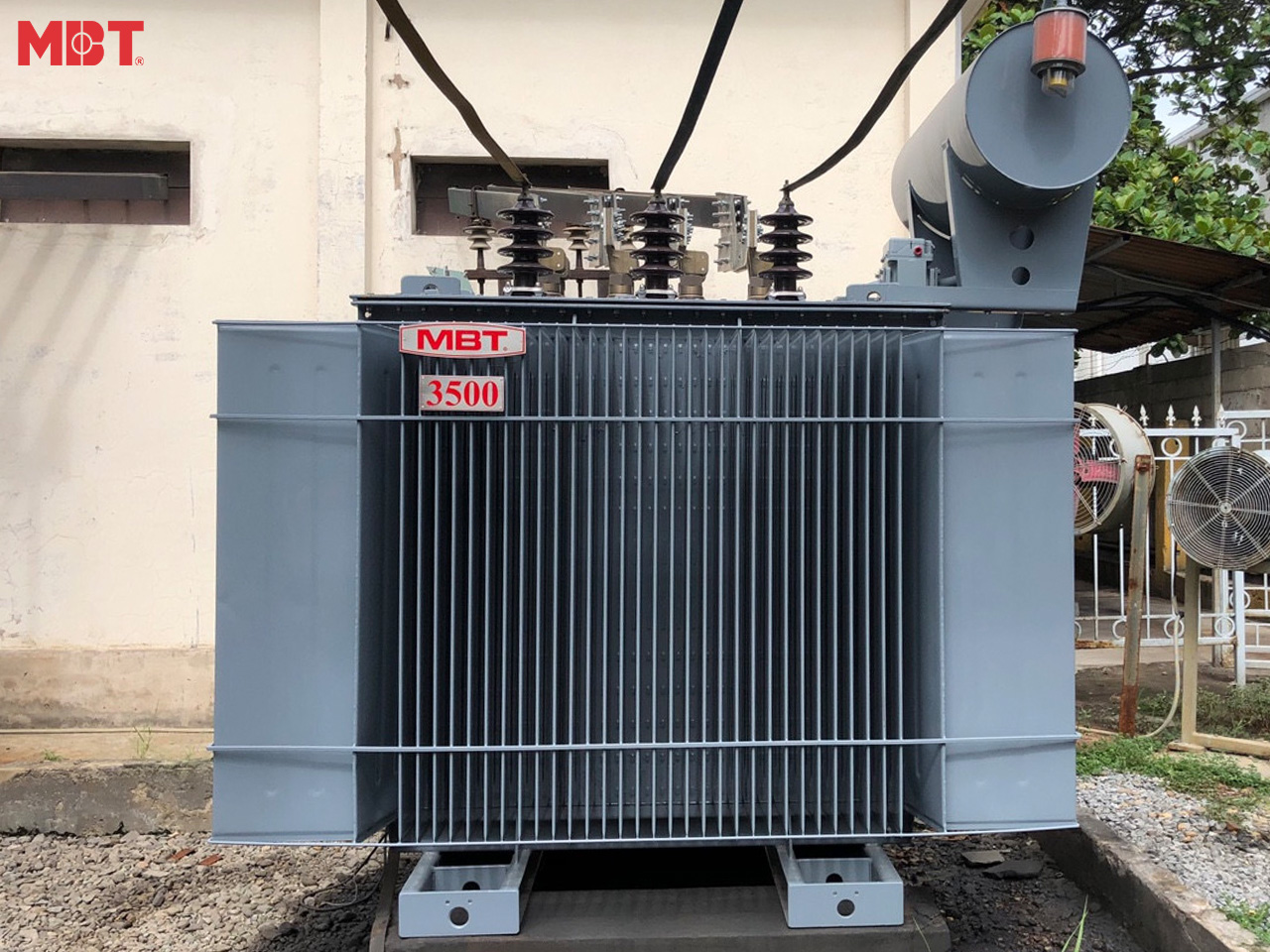 An Open-type three-phase transformer
2. Disadvantages of 3-phase transformers
The more significant cost of standby units: The individual cost of redundant equipment is high and makes it difficult to repair or correct any problems. In a 3-phase transformer, a common core is shared across all three units. Therefore, if the unit is defective or is damaged, the entire three-phase transformer must be shut down.
Cost of repair: Repair costs for 3-phase transformers are higher because it is very costly to change each component. Hence, for service recovery, the spare unit cost is higher when compared with single-phase transformers.
Reduced capacity: Because the 3-phase transformer is self-cooled, the transformer's power is also reduced simultaneously.
Fault correction: In the event of a fault in any phase of a 3-phase transformer, the fault is transferred to the other two phases. Therefore, the entire unit needs to be replaced.
Related articles:
Structure and operation principle of a 3-phase transformer

3. Conclusion
Although most utility tools are connected by single-phase transformers, they are not preferred for broad power distribution. Compared with a 1-phase transformer, a 3-phase transformer has many advantages. There are also a few downsides, but the benefits outweigh them. This is the reason why three-phase transformers are now being used for broad power distribution.
MBT is a brand of transformer products that have a high reputation in the market. With the strength of experience and technological lines in the field of manufacturing, a good team of engineers, skilled technical workers, and abundant customer partners in many areas, so we are always leading about quality of service and price.
We design, manufacture, and supply all kinds of electrical transformers with a dedicated project manager and a 24-month guarantee from dispatch.
With the business motto: "A satisfied customer is the best business strategy of all," and over 11 years of experience in transformer design and manufacture. We, MBT, are confident of being the best Transformer manufacturer in Vietnam.
Contact immediately +84913 006 538 or email: [email protected] for a free consultation and support and receive the most preferential quotation.