MBT and EPU in collaboration joint comprehensive development
On May 28, 2020, a Memorandum of Understanding between Hanoi Electric Power Transformer Manufacture Joint Stock Company (MBT) and Electricity Power University (EPU) was signed in Hanoi.
It will be the foundation for EPU students after graduation to have a stable and professional working environment while creating opportunities to improve their professional skills through projects MBT is currently implementing with domestic and foreign partners.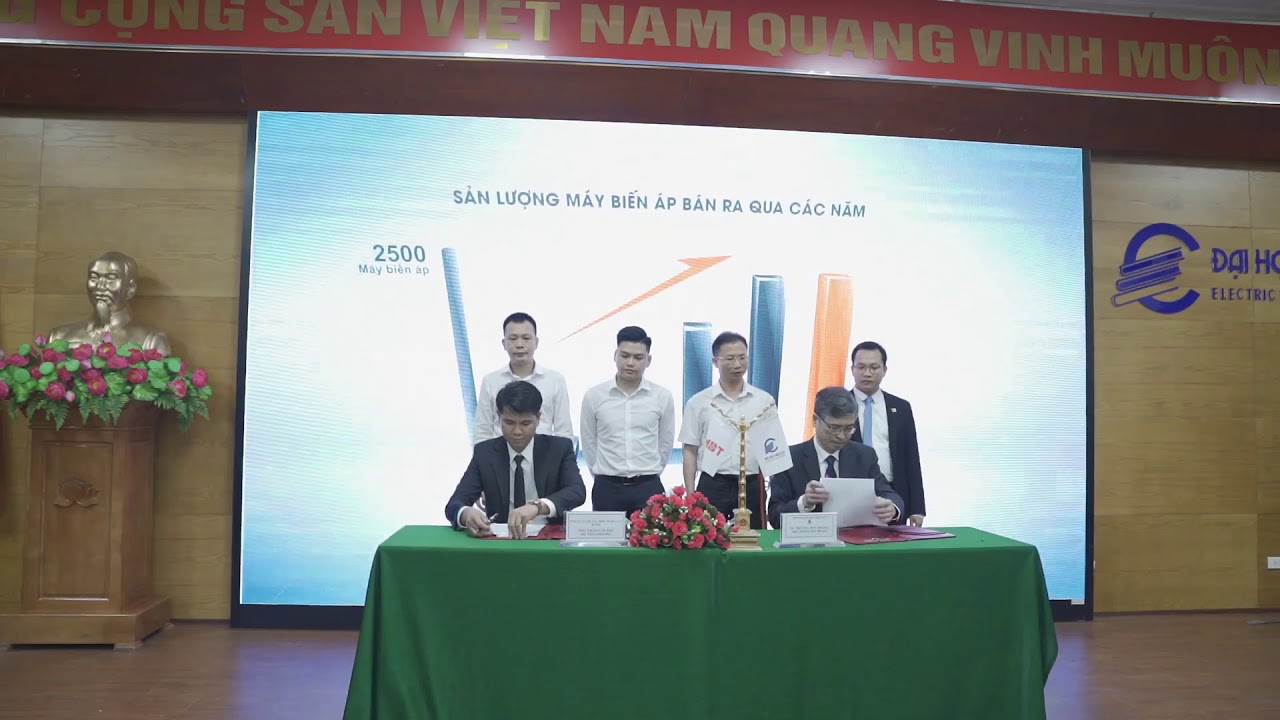 At the signing ceremony, there were Dr. Truong Huy Hoang - Secretary of the Party Committee, Rector of the school, Mr. Tran Van Bac - Deputy Director-General of MBT, along with the participation of lecturers and students of EPU.

This event also marked an important milestone in the cooperation based on the strengths of EPU and MBT. EPU's origin is the School of Practical Technics, one of Indochina's first vocational schools. Over 120 years (1898 - 2020) of construction and development, Truong is one of the few units providing high-quality human resources for Vietnam's electricity industry. With the scale of nearly 10,000 students spreading over 18 training disciplines, the cooperation and association between the university and business have always been essential to EPU. As a result, more than 90% of students graduating every year find the right job, which many current training institutions want to achieve.
Although Hanoi Electric Power Manufacture Joint Stock Company is still young (2009 - 2020), we are among the few Vietnamese enterprises that stand firmly in the heavy industry. While most of the country units are still weak or struggling with the home market share, MBT has affirmed its position as a leading company in manufacturing power transformers, electrical substations, and power stations. MBT products are not only trusted by companies such as EVN and PTC but are also an essential part of foreign businesses investing and producing in Vietnam. Many projects between MBT and Japan, Korea, Singapore partners... have been implemented.
MBT considers human resources one of the three critical pillars to help businesses grow with a long-term vision. Shortly, MBT transformers will be registered in the list of essential export products, contributing to promoting the growth of Vietnam's industry and Vietnam's economic growth.