Schneider Electric, a specialist in energy management and automation, has ranked first among the 15 European competitors in the Gartner Supply Chain Ranking, as well as ranking fourth globally.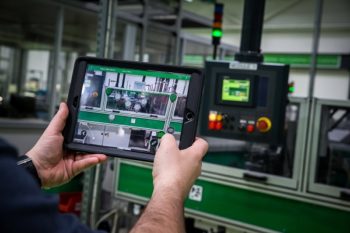 Source and image: Schneider Electric
"Our network of suppliers, smart factories and distribution centers have implemented digital processes and tools that reduce both our costs and energy consumption while improving our product quality. And although the past few months have been accompanied by a major challenge for maintaining many supply chains, these digital capabilities developed over the past few years have enabled us to weather the unexpected turbulence with resilience and high flexibility," emphasized Stéphane Poittevin, Senior Vice President Global Supply Chain Europe at Schneider Electric.
"Gartner's recognition encourages us to continue and accelerate on the path of digital transformation we have embarked upon. To all Schneider Electric employees who have made this success possible, I would like to take this opportunity to express my sincere thanks and pride in the results achieved so far."
As of May 2020, Schneider Electric has been ranked fourth in the global Gartner Supply Chain Top 25 for 2020. With this annually published Supply Chain Top 25, Gartner, Inc. regularly names and praises leading supply chain companies and their best practices.
At the same time as this ranking, Schneider Electric Global Supply Chain "Smart Logistics" also received the "Business Win of the Year" award and the "Supply Chain Breakthrough of the Year" award.
MBT Electric.,JSC is honor to be the official distributor of Schneider product include Re-closer, Rm6 in Vietnamese market. We are one of the leading transformer company in Vietnam which supply high-quality standard product like distribution transformer, RMU, RM6, Re-closer, Electric cabinet. Customer want to contact to international sales department to get quotation please contact: +84 913 006 538 or email: [email protected]