Three-phase dry-type transformer 1600kVA
Product specifications
Rated power: 1600kVA

Winding connection: Dyn11

Voltage: 22/0,4kV

No-load loss (Po): 3100 W

Short-circuit lossPk): 13950 W

Max. no-load current(I0): 0,9%

Short circuit voltage(Uk ): 6%

Certified Quality standard ISO 9001:2015; ISO 14001:2015,TCVN 6306 (IEC 60076); decision 62 / QĐ – EVN (Vietnam)
Introduction of 1600kVA three-phase dry-type transformer
Realize the tremendous roles and values that dry-type transformers play in a developed industry and a safe and efficient grid system. MBT Electrical Equipment Joint Stock Company has researched and launched a new generation three-phase dry-type transformer with a transformer rated at 2000kVA.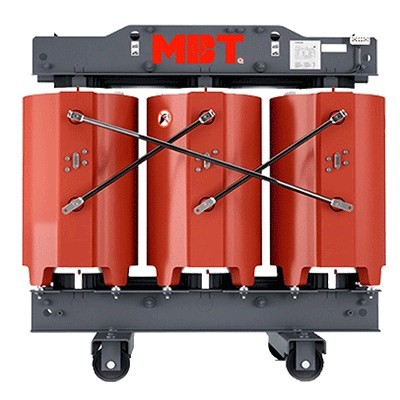 1600kVA three-phase dry-type transformer
1. Product scope
Rated power: 1600kVA

Winding connection: Dyn11

Voltage: 22/0,4kV

No-load losses (Po): 3100 W

Short-circuit losses(Pk): 13950 W

Maximum no-load current(I0): 0,9%

Short circuit voltage(Uk ): 6%

Standard: : TCVN 6306 (IEC 60076); number decision 62 / QĐ – EVN (Vietnam)

Quality standard: ISO 9001:2015; ISO 14001:2015
The transformer uses Silicon steel lamination leaves with low Foucault current loss combined with the copper wire coils, the ladder-type steel core, has tiny gaps. So, the machine's noise is weak and does not cause environmental pollution like current oil-immersed transformers.

Dry-type transformers manufactured by MBT are designed by industry-leading electrical engineers to optimize machine elements for high accuracy during installation, production, and maximum operating efficiency.

MBT's dry-type transformers meet the EU's HD484 environmental standards for climatic (C0, C1, C2), environmental (E0, E1, E2) and fire resistance (F0, F1, F2) conditions. Thanks to that, this transformer can be used popularly in residential areas, high-rise buildings, commercial centers, etc.

The 1600KVA three-phase dry transformer is widely used in power distribution systems, self-operating systems of power plants, and power supply systems for locomotives running on the railway, subways, and nuclear power plants. Dry transformers are also popularly used in hotels, stadiums, petrochemical plants, airports, drilling rigs and especially where requiring strict fire protection.

Notably, the machine has a strong resistance to short circuit and high level of lightning protection as well as excellent moisture resistance thanks to the optimal design. It is also capable of withstanding strong overloads for long-term operation.
All dry-type transformers developed and supplied by MBT are tested in an independent laboratory that meets international standards and has accredited test reports including:
Tightness and pressure tests for gas transformer tanks comply with IEC 60076-15

The temperature rise test complies with TCVN 6306-2 and IEC 60076-2

The dielectric test meets the standards of TCVN 6306-3 and IEC 60076-3

Determination of noise level for each method of air cooling following IEC 60076-10

Determination of overvoltage transmission characteristics comply with TCVN 6306-3: 2006 and IEC 60076-3: 2000

Short-circuit resistance test meets TCVN 6306-5 and IEC 60076-5
4. The 1600kVA three-phase dry-type transformer meets the

product quality standards
MBT's 1600kVA three-phase dry-type transformer passes strict quality control at all stages from input to output, ensuring to meet the stringent requirements of International standards fully: IEC-76, ANSI, TCVN 6306.

The operation of the whole MBT system is strictly controlled and managed. This ensures the quality of products in all stages, from receiving customer requests to design, materials, production, installation, testing, packaging, delivery, after-sales, all of which operate under strict and logically linked processes.
MBT pioneered the application of the environmental management system ISO 14001: 2015. The implementation of this process is a testament to MBT's responsibility to a wide range of customers. MBT commit to providing high-quality technical products that are most environmentally friendly.
ISO / IEC 17025: 2017 certification confirms that MBT's technical quality meets the requirements of all specific international standards for testing and calibration laboratories. All MBT's products are fully tested in a qualified testing room before leaving the factory, ensuring stable quality and providing absolute peace of mind for customers.
5. The manufacturing process of 1600kVA three-phase dry-type transformer
The 1600kVA three-phase dry-type transformer is designed and manufactured according to the international quality management system ISO 9001 and ISO 14001. MBT factory entirely controls the quality, design by the most modern and advanced IT system to reduce production time but still ensure product quality.
a. Magnetic core
The magnetic core is made from high-quality Silicon steel lamination leaves with high magnetic orientation and magnetic conductivity. The magnetic core is correctly cut to the constant length and automatically stacked in a ladder style, ensuring the tightest precision and clearance between the leaves, reducing magnetic core loss and making noise the lowest.

The magnetic core, which is tightly clamped, ensures durability. It can resist deformation or displacement of the corrugated iron leaves during transport as well as a short circuit. The Silicon steel lamination leaves are bonded together completely with an anti-corrosion and environmental protection glue.
b. Coil
With the world's most modern coil fabrication technology, tested and ensured, MBT dry transformer windings can withstand high and extreme pressure loads when the machine operates continuously. The high-voltage winding is wound with continuous copper foil and covered with two layers of electrical insulation. The coil is insulated with epoxy resin in a vacuum environment. The low-voltage coil is also made of copper foil insulated with the resin.
After processing the high-voltage and low-voltage windings, the coil is heated in the furnace then vulcanized to produce a coil that meets all technical standards, which can withstand the forces caused by short-circuiting.
After the coils have passed the primary machining step, they will be transferred to the oven to prevent mold or moisture. The coils are heated before being placed into the mold in a vacuum chamber. After the vacuum in the room reaching, the plastic is poured into the mold. The resin is mixed with additives to make its viscosity the lowest when poured into the mold. The resin will fill the smallest gaps, ensuring the lowest level of partial discharge. After completing the molding, the wire is placed in the drying oven to cure until the resin has achieved its final properties.
The production process of the 1250kVA three-phase dry-type transformer is strictly monitored by MBT, minimizing any incident.
After the coil meets the required specifications, it is mechanically installed and fixed to the magnetic core. The transformer is then carried out to measure and test the necessary items before completion.
Related article: Three-phase transformer: Construction and It's Working
6. List of dry-type transformers with capacity from 160kVA - 2500kVA, voltage 22/ 0.4Kv
StandardIEC 60076-11
Rated power (kVA)
Winding connection

Maximum no-load losses P0 (W)

maximum short-circuit losses Pk (W

maximum no-load current I0 (%)

minimum short-circuit voltage Uk(%)

160

Dyn11

660

2600

1,9

6

250

Dyn11

880

3300

1,5

6

315

Dyn11

980

3750

1,4

6

400

Dyn11

1200

4800

1,3

6

500

Dyn11

1350

5950

1,2

6

630

Dyn11

1650

6800

1,2

6

800

Dyn11

1850

8200

1,1

6

1000

Dyn11

2300

9600

1

6

1250

Dyn11

2650

10900

1

6

1600

Dyn11

3100

13950

0,9

6

2000

Dyn11

3600

16550

0,9

6

2500

Dyn11

4800

19150

0,8

6
MBT ELECTRICAL EQUIPMENT JOINT STOCK COMPANY
Established on May 12, 2009, MBT Electrical Equipment JSC has the main base at Song Cung industrial site, Dong Thap commune, Dan Phuong district, Hanoi city, Viet Nam. As one of the manufacturers of transformers, electrical cabinets, power stations and electrical equipment.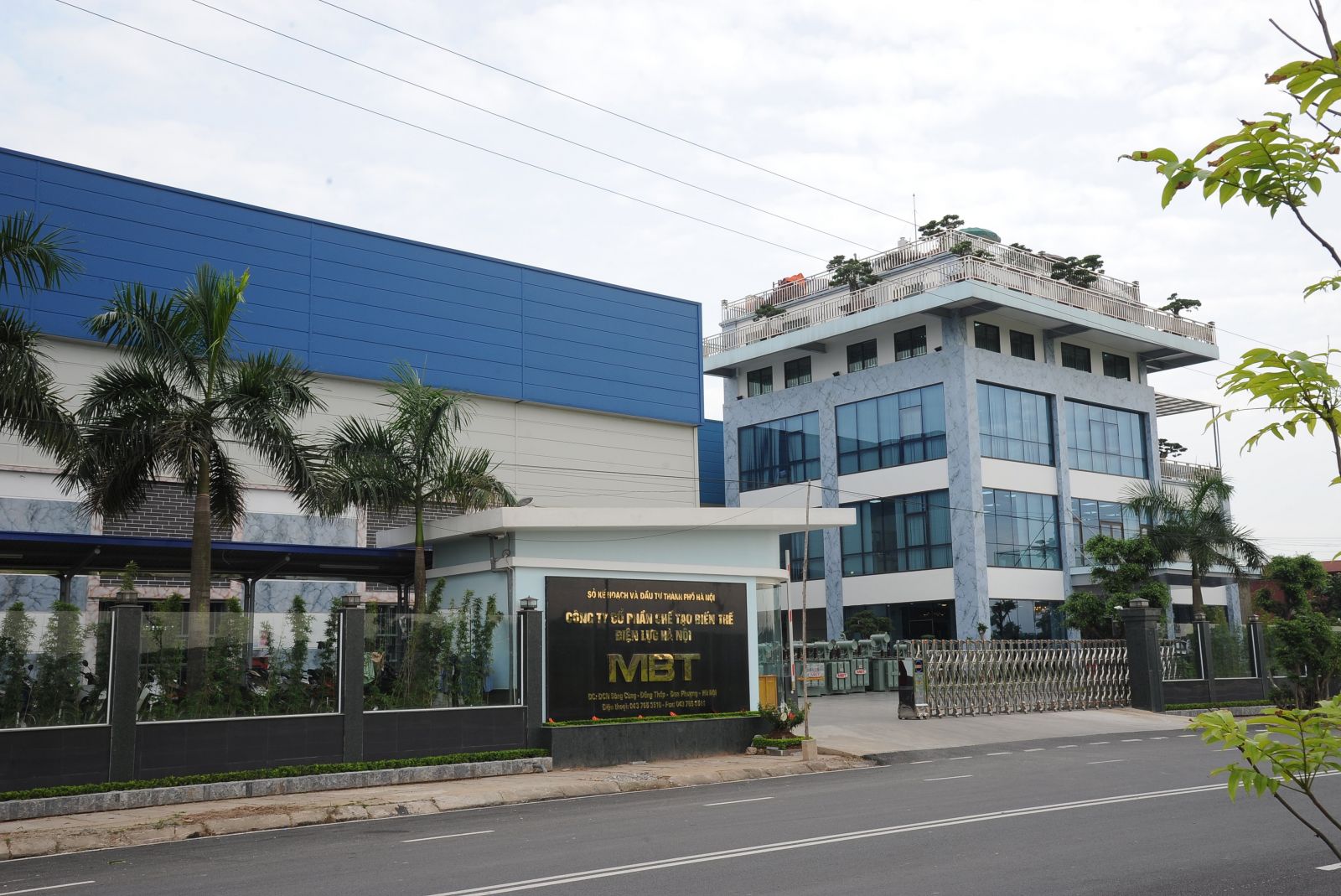 MBT specializes in designing, manufacturing and supplying transformers in Vietnam and abroad with nearly 500 employees, more than 250 sets of production lines of modern machinery and an area of more than 20,000 square meters.
With the spirit of serious work, professional methods, the continuous creation of a highly qualified and experienced engineers team in the field of leading electrical equipment manufacturing in Vietnam and the world, combined with the quality management system ISO 9001 - 2015, ISO 14001 ..., lean and scientific management model, strict quality control process, MBT's products always meet quality requirements, engineering, art and schedule for customers.
Main products of MBT
- Single-phase transformer
- Sealed type three-phase oil-immersed transformer
- Open type three-phase oil-immersed transformer
- Dry-type transformer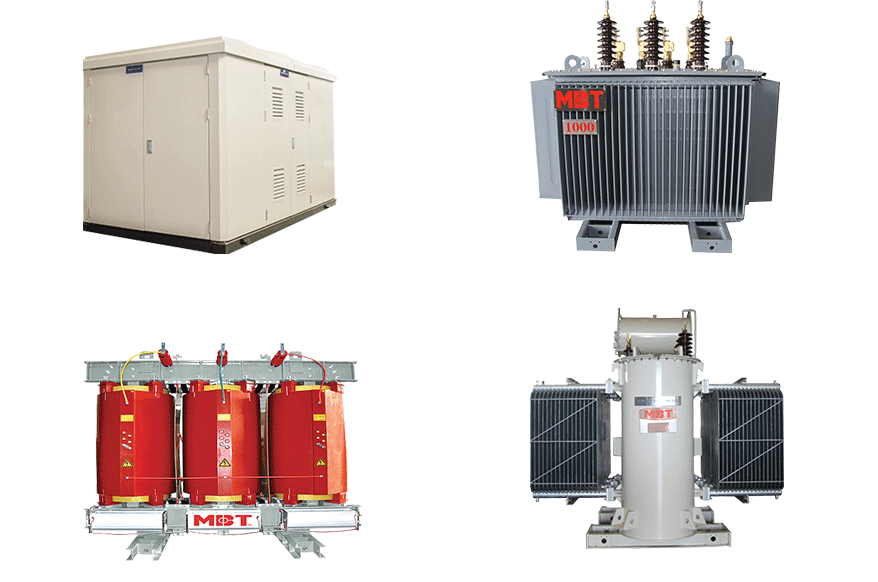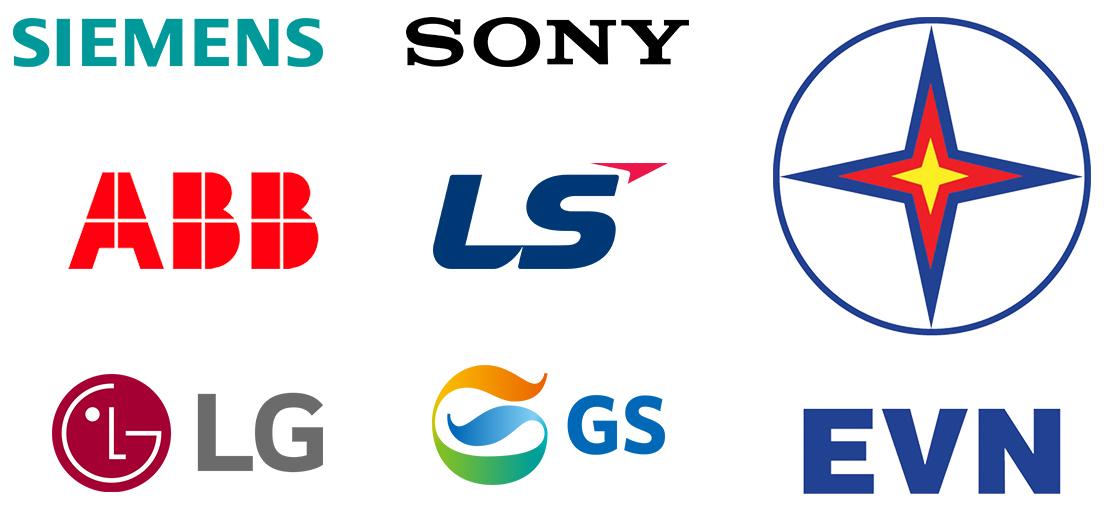 At MBT, We are striving to be your reliable companion in your road of success and development. With a strong basis of technology and experience, we confidently bring to our partners and customers the best quality products deserve to be your reliable companion on the path of integration and development.
Contact us:
Hotline: +84 913 006 538 (WhatsApp, Wechat, Skype, Telegram)
Website: http://vietnamtransformer.com/
Email: [email protected]
Address: Song Cung Industrial Zone, Dong Thap Commune, Dan Phuong District, Hanoi, Vietnam.
Three-phase dry-type transformer 1600kVA